Lukasiewicz Vice President Marcin Kraska and VTT President Antti Vasara signed a cooperation agreement between the Lukasiewicz Research Network and the VTT Technical Research Center of Finland.
VTT is a leading European research institution. Our cooperation will result in joint proposals for research projects in hydrogen, batteries and cyber security, among others. We will also collaborate on EIT communities and European partnerships in Horizon Europe.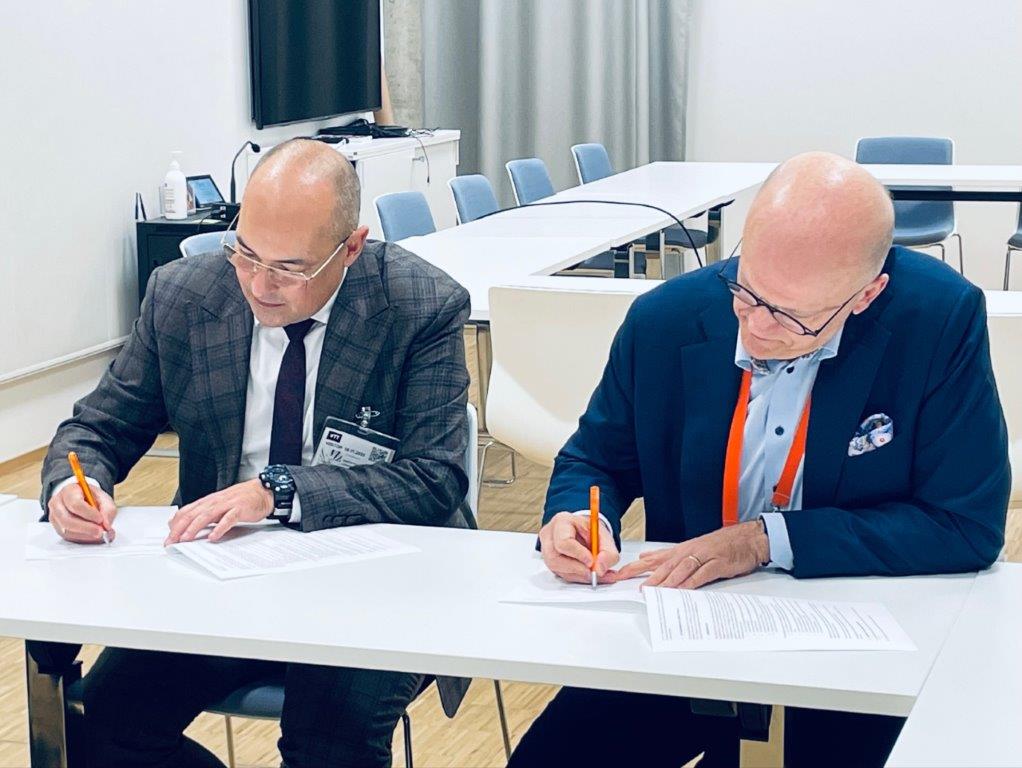 Antti Vasara is also chairman of EARTO, an organization of research organizations from Europe, to which Lukasiewicz also belongs. The meeting touched on cooperation within EARTO, including the organization of the annual EARTO conference in 2024.
EARTO has more than 350 members in 20 countries in the Old Continent. Its members represent 150,000 highly qualified scientists and engineers managing a wide range of technological infrastructures. EARTO's mission is to promote and represent the interests of research organizations in Europe by strengthening their profile and position as a key player in research and innovation systems. The organization also seeks to ensure that Europe's R&D and innovation programs are as aligned with their interests as possible. EARTO supports members in operational and business practices, and provides them with information and advice that would enhance funding opportunities for European R&D and innovation programs.
Knowledge Transfer Strategy for R&D Organizations
Lukasiewicz's cooperation with VTT has been going on for some time. Its result is the first comprehensive and cross-cutting proposal for a knowledge transfer strategy among European research and technology organizations, which was prepared for the Lukasiewicz Research Network. In addition to the commercialization of research, such as technology licensing, it highlights the less visible but equally important forms of knowledge transfer that take place in joint research projects carried out through international partnerships, networking and other informal channels.
As part of an international research project carried out by a consortium consisting of leading European research institutions Fraunhofer and VTT, supported by AARC and EPRD, a knowledge transfer strategy has been developed for one of the largest research and technology organizations in Europe, the Lukasiewicz Research Network of Poland. The goal of the developed strategy is to more effectively manage the flow of knowledge between the Network and the rest of society, including the private sector.